Nerve 'Zap' Treatment May Speed Stroke Recovery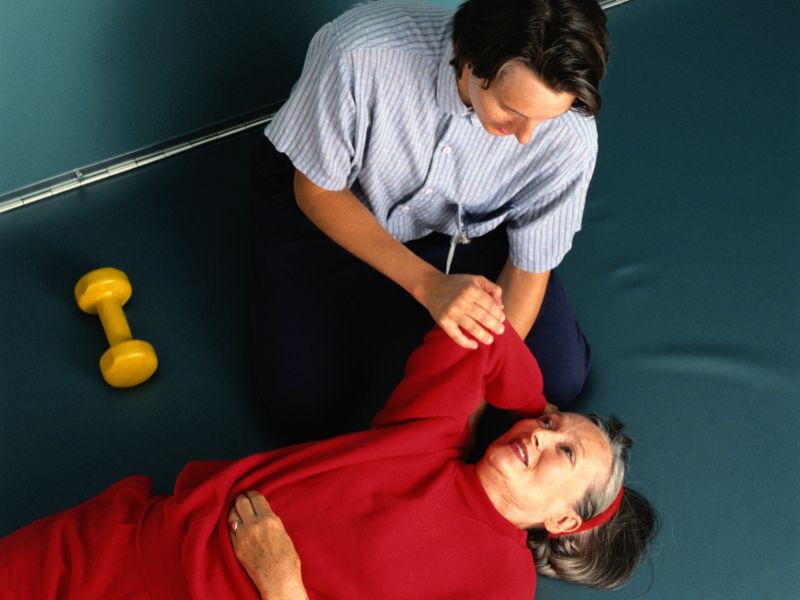 By Maureen Salamon
HealthDay Reporter
WEDNESDAY, March 1, 2017 (HealthDay News) — An implanted device that provides electrical stimulation of the vagus nerve leading to the brain enhanced arm movement in a small group of stroke patients, researchers report.
Evaluating 17 stroke patients with chronic arm weakness who also received intense physical therapy, scientists found that three-quarters improved with vagus nerve stimulation (VNS), while only one-quarter of those receiving "sham" nerve stimulation did.
"Arm weakness affects three of every four of our stroke patients and persists to a disabling degree in at least 50 percent of them, so it's a hugely important problem in the long term," explained study author Dr. Jesse Dawson. He's director of the Scottish Stroke Research Network and a clinical researcher at University of Glasgow.
"A unique aspect of this [device] is that patients can deliver the brain stimulation technique in their own home during